Ellis is a Farmer's Market of Fruits and Vegetables, Always Nutritious and Delicious, Always Bursting with Flavor, Always Fresh and Juicy
Organics: We're all about nutrition! We've got Party Platters, Fruit Baskets, Flower Bouquets, and the fixin's to mix the perfect tossed Salad. Don't see what you're looking for? Just ask, and we'll do everything we can to please you!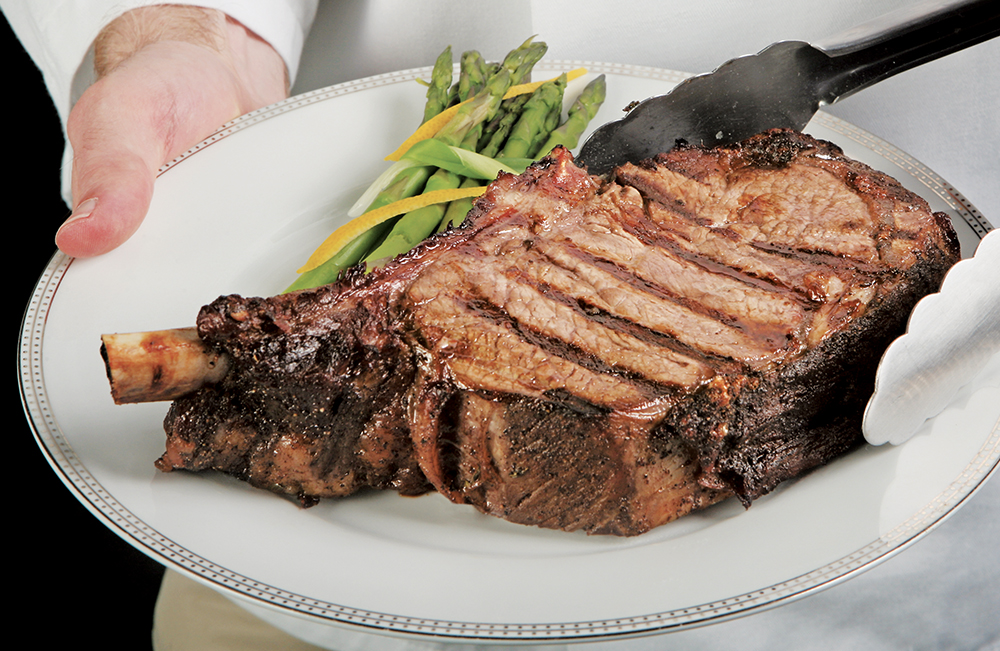 Service is Our One and Only Goal! Over 30 years of bringing you product high in Protein, always at prices that put A Smile in Every Aisle!
Ellis is proud to offer USDA Choice, Hannaford Brand and Nature's Choice Fine Products. From delicious Beef on the grill, to moist and juicy Chicken, Turkey, Pork, Veal and Lamb; Ellis meats are a cut above!
From the storied Fishing Docks of the Maine Coastline, Ellis is your go-to for Seafood.
Turn to Ellis for fresh-from-the-sea live and kickin' Lobsters, tasty Scallops, Clams, Haddock, Cod, Shrimp and more. Try our delicious New England Clam Chowder!
Visit our full service Deli, where you will always find QUALITY, VARIETY and SERVICE. Our Deli products are Deli-cious!
We've got freshly sliced Cold Cuts and freshly prepared Potato/Pasta/Macaroni/Seafood Salads for your next Picnic! We carry Hannaford, Taste of Inspirations, Land O Lakes, Nature's Promise, Kayem, Plumrose, Oscar Mayer, Hillshire, Farmer's Table Brand and more, as well as Party Platters for every occasion.
In a Hurry? Try Ellis' selection of Quick Meals that will SAVE YOU TIME in your busy day. We know what you like, and we've got it!
We have Hot Roasting Chickens for a hot and hearty family meal, tasty Dinner Entrees, Shepherd's Pie, Mac & Cheese, Fried Chicken, Turkey/Ham/Tuna Italian Sandwiches, Ham Salad, Soups and so much more. Hungry with no time to cook yourself? Ellis is here for you!
These Morning Favorites and Desserts will start and end your day on a delicious note. We haven't forgotten your coffee, either!
Our Bakery keeps a fresh supply of Rolls, Muffins, Breads, Bagels, Cakes, Cookies and even Whoopee Pies to accommodate your early morning and late night cravings.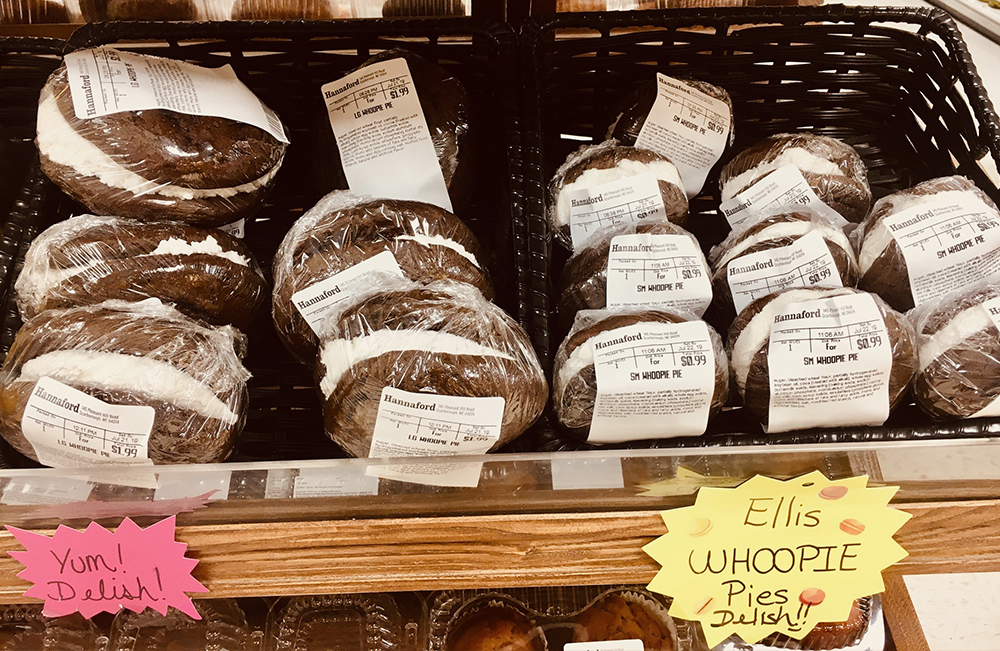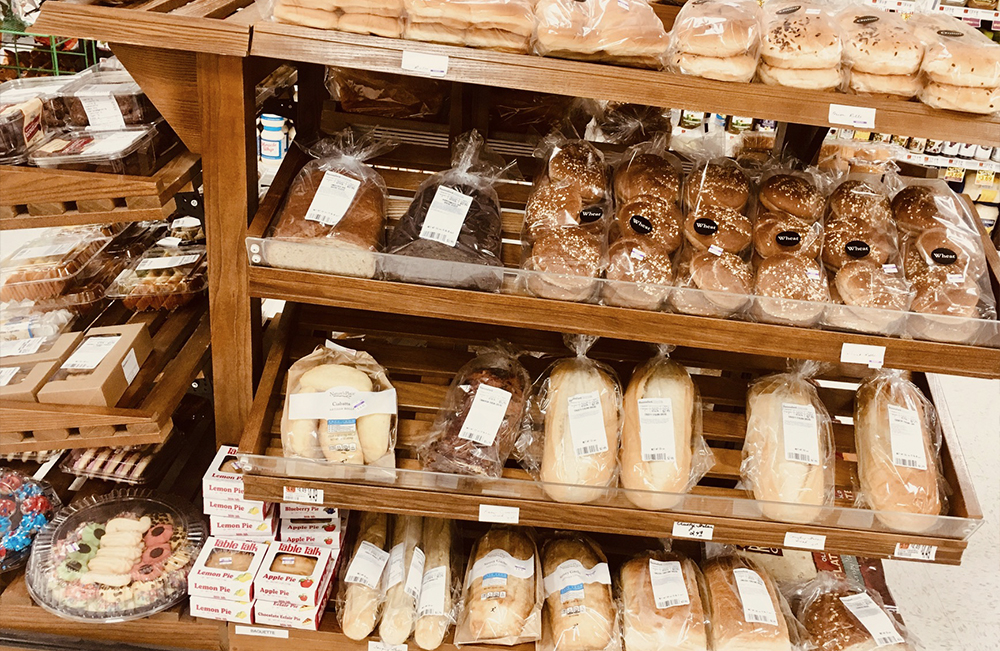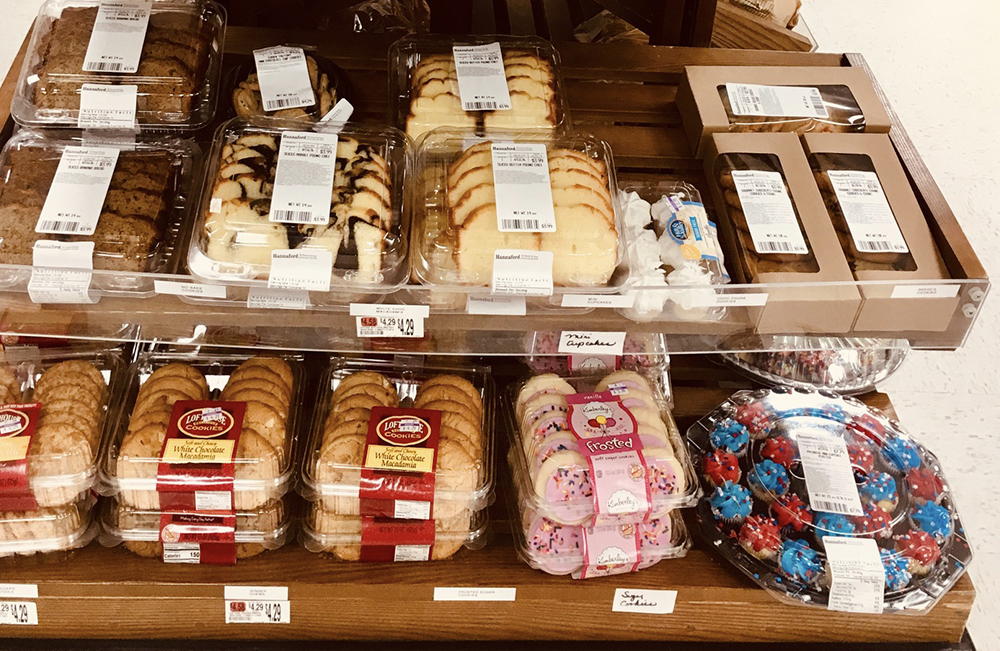 Aisle after aisle, you will find a variety of products AND savings!
At Ellis, we offer quality products at very competitive prices. Everyday needs such as breakfast Cereals, to Soups and Condiments, Baking products to paper and Household, we got it all… and we'd NEVER forget our "four-legged friends." Our Health and Beauty Care provides you with all you'll need for those unexpected cold, allergy and flu symptoms. Ellis Family Markets is so proud to be affiliated with Hannaford, so we can give our customers quality at an affordable value.
Can't find what you are looking for? Please ask one of our friendly associates, they'll be happy to help you find what you need!
When you see our prices on the National Brands and Hannaford Private Label, you will understand why there is A Smile In Every Aisle!
Ellis Dairy cases are overflowing with brands of healthy and nutritious products, and all the ingredients you will need for your cooking and baking recipes.
Eggs, Cream, Yogurt, Cottage Cheese, Cream Cheese, Sliced Cheese, Butter, Whipped Cream, all the Juices you need to Kick-Start your Day… We've got you covered. Got Milk? We do! Whole, Skim, Lo-Fat/Goat, Almond, Chocolate and more!
Ellis' Frozen department has door after door of the items you need!
Party time on a hot summer day? Check out our selection of Ice Cream and Novelties, and for the health/weight-conscious shopper, we have a large variety of frozen Veggies and Entrees to keep you on that calorie-counting diet. If you want to indulge or stock up for "the big game", our Frozen Pizza and Snack section should definitely be your first stop. From Stouffer's to Bag Ice, we've got everything you need.
Whether it be after a long day at work, or for a special occasion… Ellis is home to a wide variety of Beers and Wines that you'll LOVE!
We've got Craft Beers such as Geagans, Baxter, Bigelow Mountain, Sea Dog, Shipyard, Sebago, Allagash and more. Want something finer? Our Wines of the World include Chardonnay, Merlot, Cabernet, Pino Grigio, White, Red, Rose, and Sparkling from brands such as Dragon Fly, Yellow Tail, Gallo, Franzia, and the list goes on. We've got Spirits, too! Ellis Family Markets are Maine Liquor Outlets. Looking for a variety of Gins, Vodkas, Whiskeys, Rum and all the Mixers? Look no further.